BOOSTER PACK

DESTROYER KINGS

Let's take a look at a few blue cards from Series 6!
Blue in Series 6 is mostly focused on the Majin Buu Saga!
Blue in this set is perfect for building new Majin Buu decks!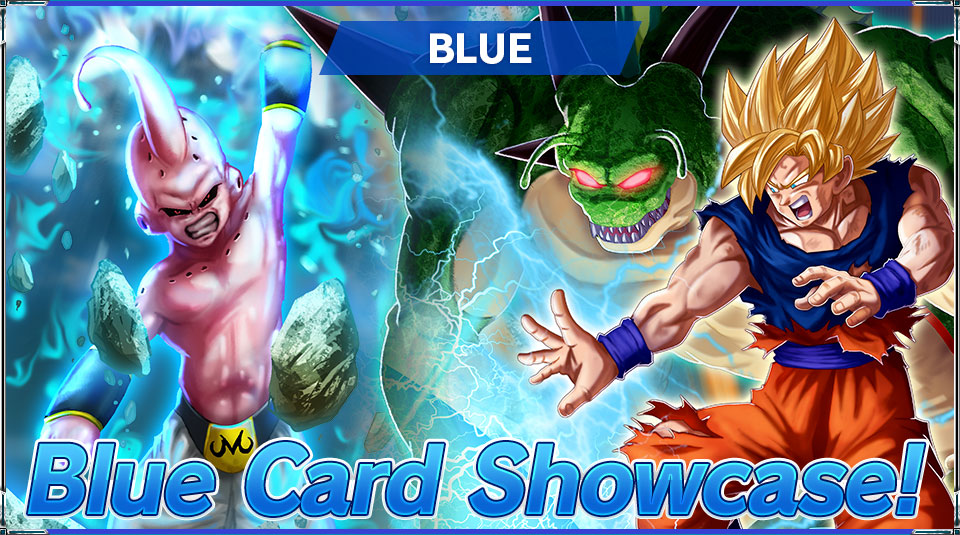 Son Goku, Energy Restored
Majin Buu, Ability Absorber
Majin Buu Support
These cards all have effects related to your Energy Area and can be used in new Majin Buu strategies!
Saiyan Support
There's a lot of new gimmicks to be had here for Saiyan decks, but blue Saiyans are mainly centered around Vegito, including the famous scene where he's turned into candy by Majin Buu!
One of them can only be played from your Energy Area! Make sure to try building your very own Vegito deck!
New Support Cards!
Fount of Spirit goes great in Wish decks, while Spirit Sword is based off of one of Vegito's famous special attacks!