BOOSTER PACKWorld Martial Arts Tournament
Let's take a look at a few yellow cards from TB02!
Yellow in TB02 is mostly focused
on the 21st, 22nd World Tournament!!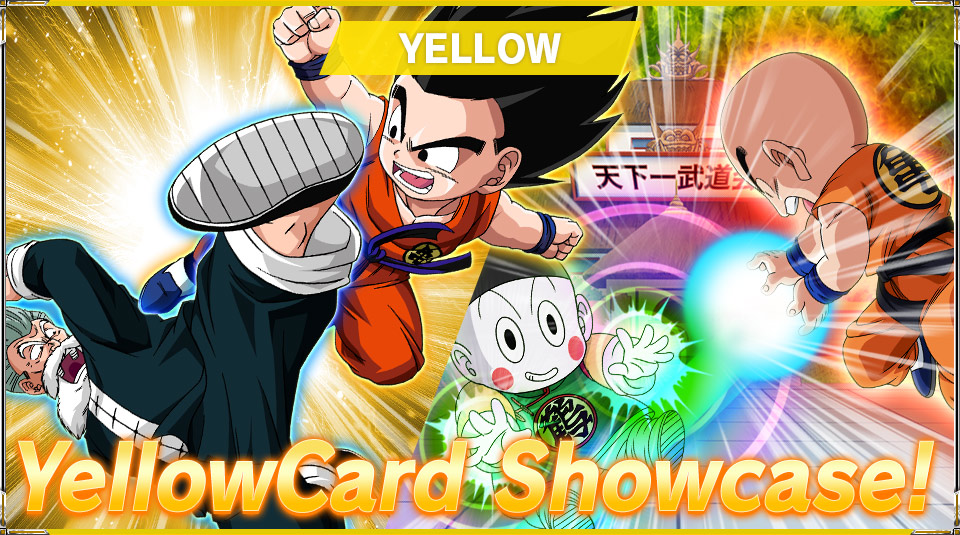 Jackie Chun, the Mysterious Fighter
Toughened Up Chiaotzu/Toughened Up Krillin
Unending Moves Tien Shinhan/Unending Moves Yamcha
Master Roshi, Martial Meister/Master Shen, Martial Meister
Doublechop Nam
I'm the World Champion!