Exhibition Event

National Championship 2018

The Dragon Ball Super Card Game National Championship 2018 has been announced!
Who will reign supreme as 2018's strongest player?

The blazing tournament action begins with Regionals this summer, with everything wrapping up at the Finals in the winter!
Participate in preliminary tournaments to win tickets to the finals, and you could be the next Dragon Ball Super Card Game Champion!
①Lead-up to National Championship 2018
2018/8/2—2018/10

Regionals held!

*Regionals will be held at convention centers and stores.

*Entry prizes, methods for earning a Finals seat, tournament rules etc. vary by location.
2018/11/17—11/18

The Finals will be held in Ohio at the Greater Columbus Convention Center to determine the strongest player in North America!
②National Championship 2018 Regionals Locations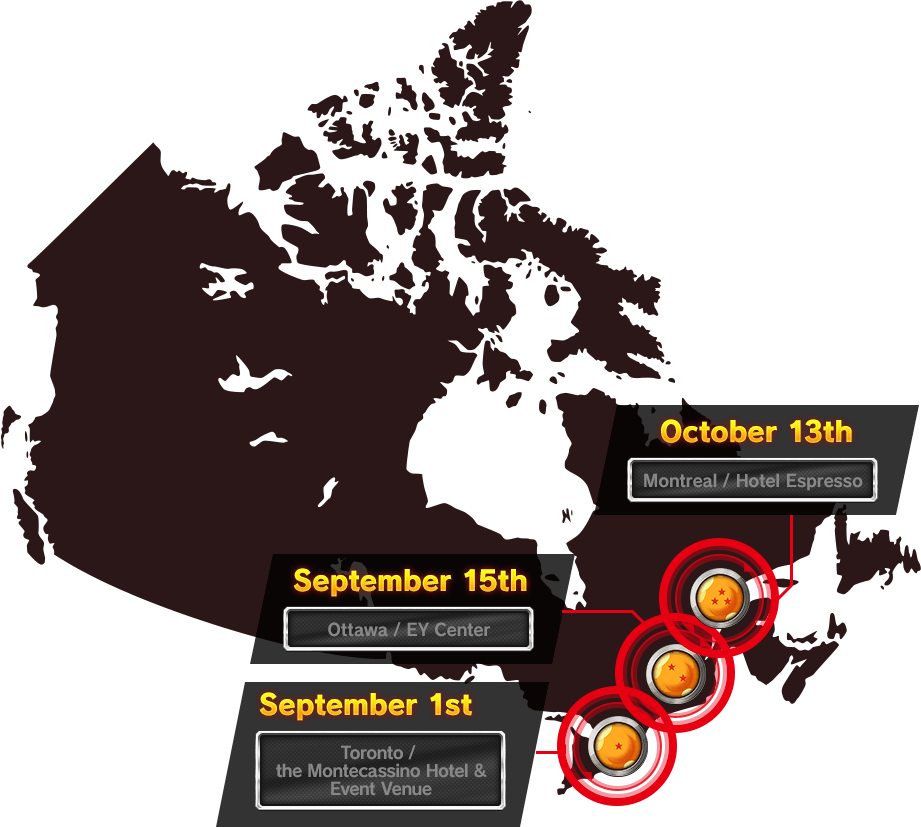 ③National Championship 2018 Prizes
Prize information coming June, 2018!
*Event details and schedule may be changed without prior notice.
*Further information will be available on the official web site.