Points of the game
With the Awaken and Combo systems,
you can feel the evolution and fierce battles of Dragon Ball!
Awaken
When you're in a tough spot,
your Leader Card can Awaken!
Attain new power and turn the tables!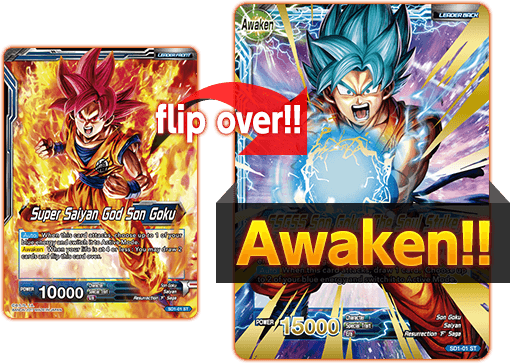 Combo
Pull off Combos with your allies to support your characters in battle!
The fights get even more intense!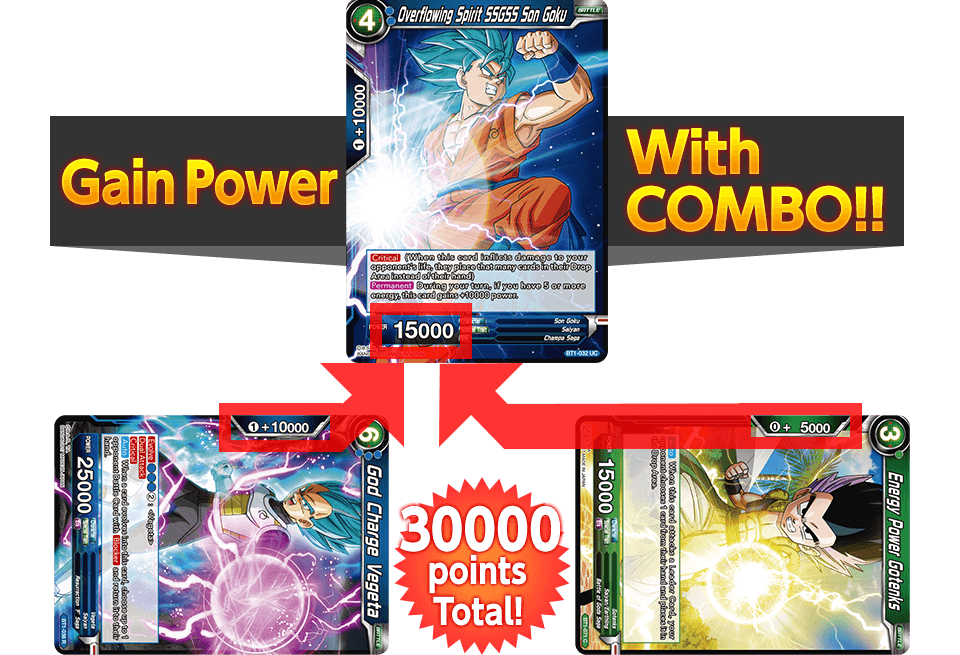 Unpredictable high-speed battles

Game Flow
A turn follows these 3 phases. Players alternate their turns.
Charge Phase
Follow this order in the Charge Phase!
1.Switch all your Rest Mode cards to Active Mode!

2.Draw 1 card from your deck.
(The starting player can't draw on his first turn.)
(There is no limitation for the number of cards in your hand.)
3.Place 1 card from your hand into your Energy Area in Active Mode.
(You may choose not to do so.)
(There is no limitation on the number of cards in your Energy Area.)
Main Phase
Carry out these actions as many time as you like in the Main Phase!
・Play Battle or Unison Cards from your hand
・Activate card skills
・Leader Card Awakens
・Battle
・Proceed to the End Phase
End Phase
Proceed to your opponent's turn.