2022 Organized Play Championship Series
The Dragon Ball Super Card Game 2022 Organized Play season will soar to greater heights when competitive play resumes in March, 2022!
Online Regional events offer players the chance to win an invite to the Final Championships and great prizes from the comfort of their own home.
You'll want to train to become the very best on the road to World Championships!
* Final Invites are only awarded to North America BCC players.
Event Schedule and TO
Please refer to each page for event schedule and details.
Oceania
Latin America
Europe (en français)
Europe (Italiano ver.)
Asia
* Events may differ by country or region.
Prize List
Participation:

- Championship Pack 2022 Vol.2 x5
- Event Pack 10 ×3
Top 32:

- 2022 Top 32 Alt Art Card: Turles x1
Top 16:

-Top 16 Playmat: Son Goku vs. Jiren
-2022 Top 16 Alt Art Card: Supreme Kai of Time x1
-Finals Invite (North America Only)
Top 4:

- 2022 Top 4 Alt Art Card: King Vegeta x1
- Booster Box x1
Champion:

- Champion Playmat: Realm of the Gods Key Visual x1
- Championship Pack 2022 Vol.2 WINNER Gold Stamp Set x1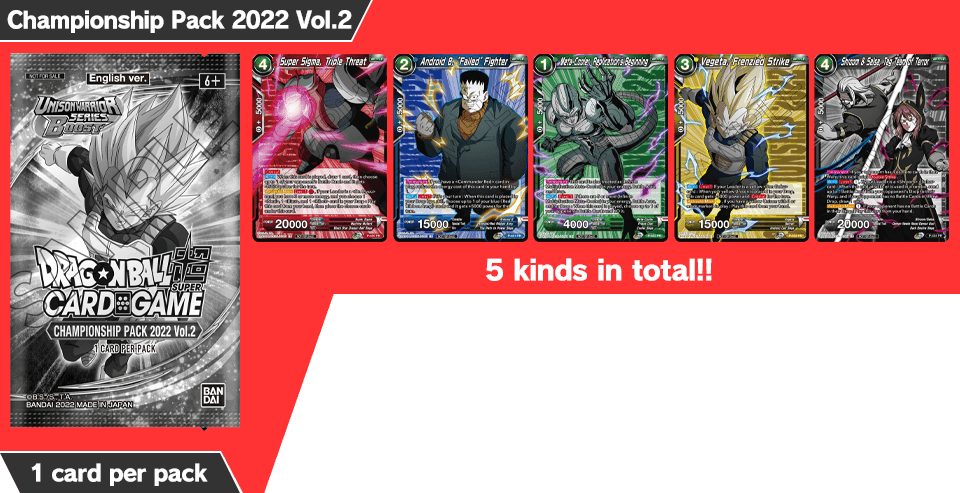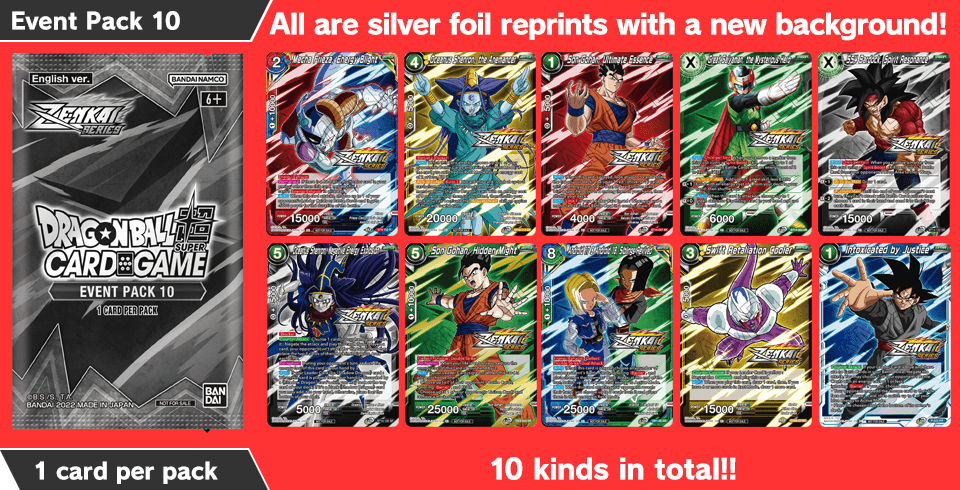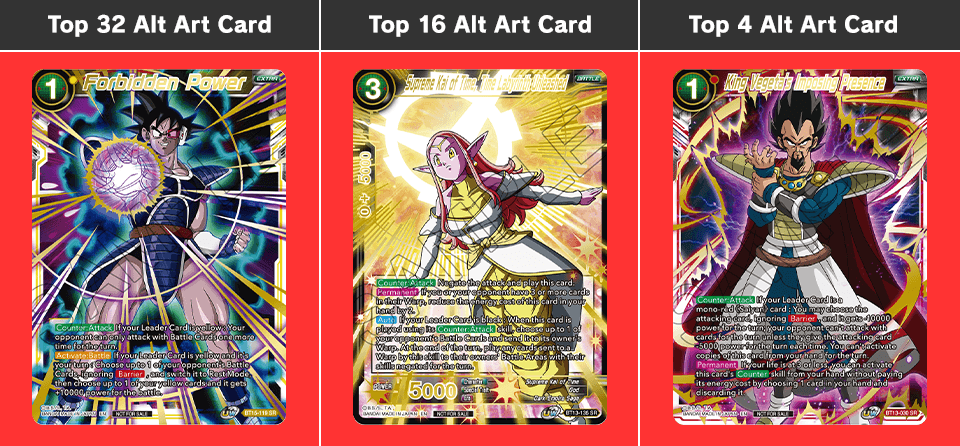 * Playmat designs may differ depending on availability.
March-May 2022
Participation:

- Championship Pack 2022 Vol.1 x5
- Event Pack 09 ×3
Top 32:

- 2022 Top 32 Alt Art Card: Vegeta x1
Top 16:

-Top 16 Playmat: Son Goku vs. Jiren
-2022 Top 16 Alt Art Card: Great Priest x1
-Finals Invite (North America Only)
Top 4:

- 2022 Top 4 Alt Art Card: Syn Shenron x1
- Booster Box x1
Champion:

- Champion Playmat: Realm of the Gods Key Visual x1
- Championship Pack 2022 Vol. 1 WINNER Gold Stamp Set x1