Tournament/Organized Event

Limited Tournament ~ MIRACULOUS REVIVAL(Series 5) Sealed Tournament ~
Participation Prize
3 cards per pack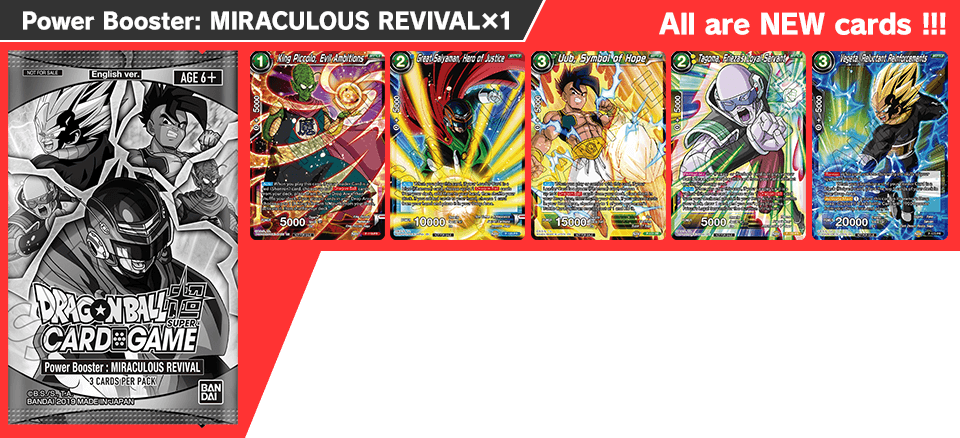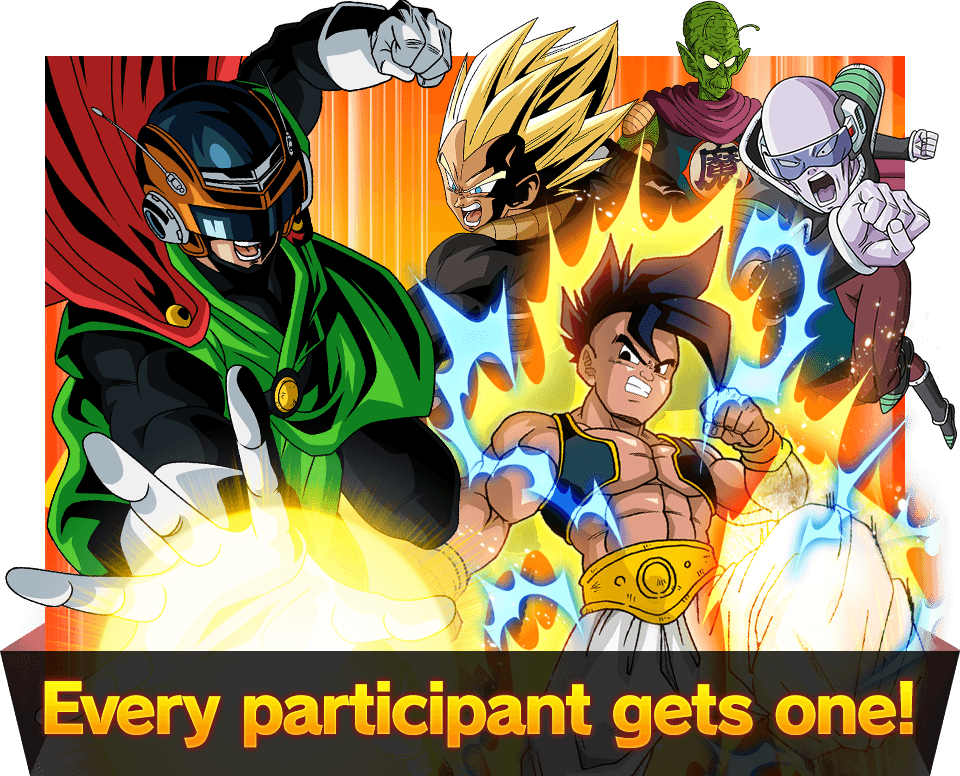 TOP Placers

Sealed Tournament Rules
How to join:
Get 6 packs (BD05) from the store, build a deck with the cards you open, and play!
Everyone who joins the tournament gets a Participation prize.
What you need to build a deck:
*Players can't use any cards they already own, and are advised to get packs from the store on the day of the tournament.
*Powerful Booster: MIRACULOUS REVIVAL can be used at this tournament.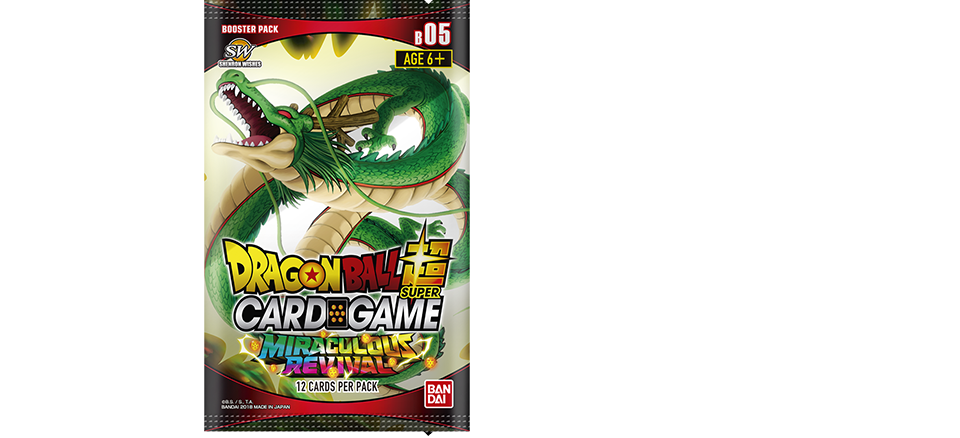 Limited Tournament ~ MIRACULOUS REVIVAL(Series 5) Sealed Tournament ~ Locations
*For details, consult the staff of your local store.