Tournament/Organized Event

DESTROYER KINGS Pre-release Sealed Tournament
Tournament Participation Prizes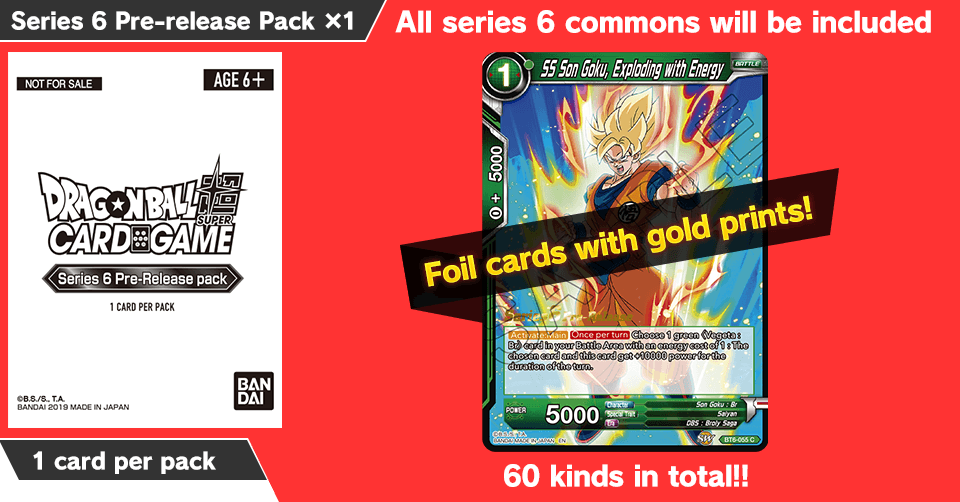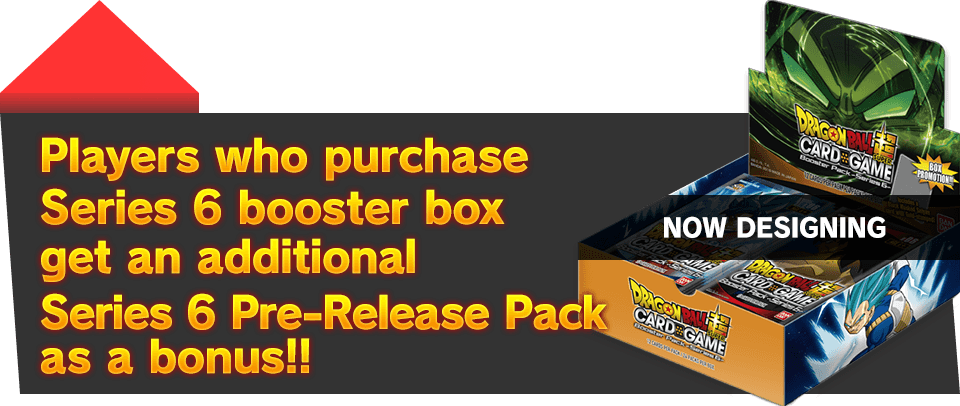 *Players are only allowed to purchase up to one booster box.

Top Prize

Please check the details at your local stores.
*We seek your understanding that the prizes might change without notice.
Dates

April 6 – April 7, 2019

*Due to inclement weather, product release has been delayed. Because of this, the date of Pre-Release tournaments has changed. Please contact your local game store for details.

Rules/Regulations
Sealed Tournament Rules
How to join:
Get 2 Series 6 Special Pack Sets (DBS-SP06) from the store, build a deck with the cards you open, and play!
Everyone who joins the tournament gets 1 Series 6 Pre-release Pack.
What you need to build a deck:
*Players can't use any cards they already own and are advised to get Special Pack sets from the store on the day of the tournament.
*Series 6 Pre-release Pack can be used at this tournament.